September 28, 2022. 9am – 6pm
To set up your appointment, Pick a donation type.  
"Blood" is a typical whole-blood donation.
A "Power Red" donation is a procedure where they extract the platelets from your blood and give back your plasma.  It takes a longer than the standard donation, and is limited to certain blood types (O, A- or B-), but can be easier to tolerate for those who have had donation issues in the past.
On Sept. 28, you can save time by using RapidPass to fill out the donation paperwork in advance.
DO NOT fill it out prior to 9/28.
You will be asked to create a Red Cross account on their website if you don't already have one.  If you do have an existing Red Cross login, please use it. 
IF YOU HAVE TROUBLE MAKING AN APPOINTMENT, CALL Suzanne Corns at 973-244-5805 AND SHE WILL REGISTER YOU.
You may choose to install the Red Cross Blood Donor App on the App Store, Google Play or text BLOODAPP to 90999. Schedule appointments, view your blood type and results of your mini-physical, and track your donations.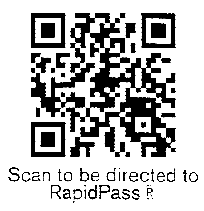 Site: Local 68 Operating Engineers
Address: 14 Fairfield Place, Caldwell, NJ, 07006
Room Name: Classroom #4
Date: Wed Sep 28, 2022
Time: 09:00 AM – 06:00 PM
This September, we're encouraging donors to get revved up for fall with a lifesaving blood donation! As a thank-you, those that race to give blood Sept. 1-30, 2022, will be automatically entered for a chance to win a VIP NASCAR racing experience, thanks to Sport Clips Haircuts! This experience includes two tickets to a 2023 Sport Clips-sponsored race of the winner's choice, round-trip airfare for two, up to a 3-night hotel stay, entry to a Sport Clips racetrack hospitality tent (if available), plus a $750 gift card.*  PLUS, come to give in September to receive a coupon for a free haircut by email, also thanks to Sport Clips!** Terms apply. Visit RedCrossBlood.org/RaceToGive.