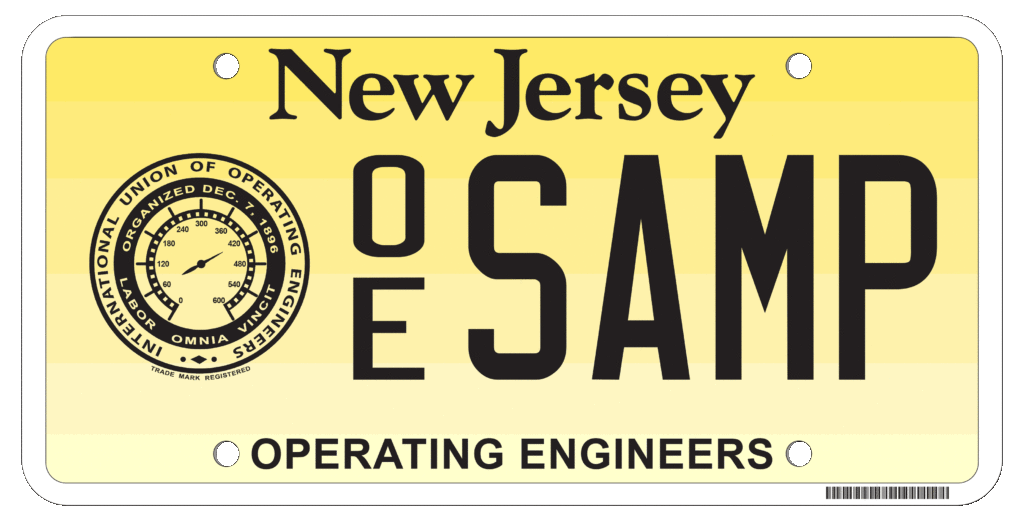 Show your Union Pride!
We offer customized NJ license plates to our members, as well as other Operating Engineer Locals.
To get your Operating Engineer custom license plates…
Choose "License Plates" as your reason for contact
Be sure to include your Postal Mailing Address in your message.
An application will be sent to you. Fill it out and return it according to the application's instructions.