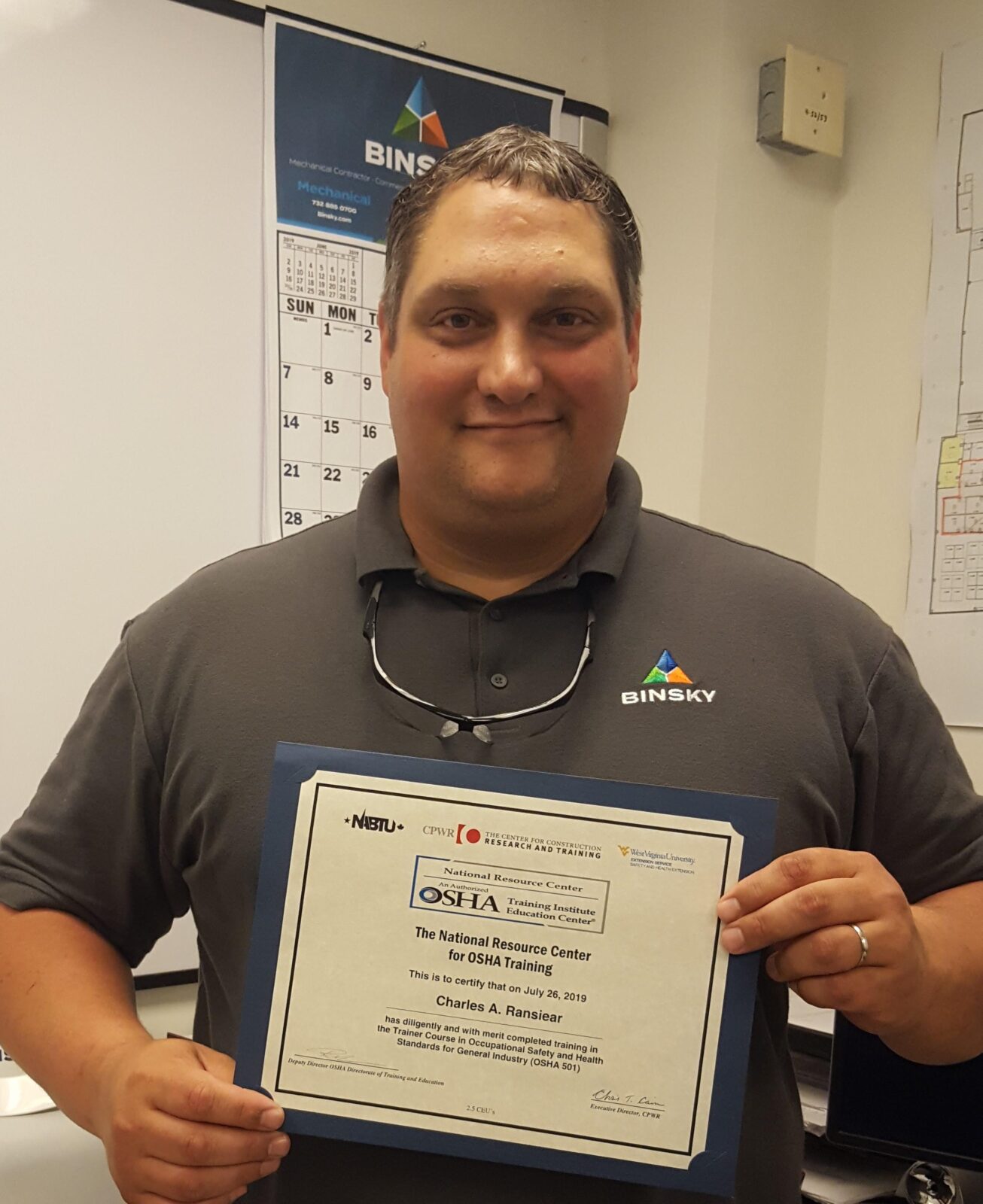 Congratulations to Member Chuck Ransiear on OSHA Trainer certification!
Assistant Chief Engineer Chuck Ransiear just passed his OSHA Trainer Course in Occupational Safety and Health. He is now an Authorized General Industry Trainer.
All of us at IUOE Local 68 and Facility Services at Binsky & Snyder are very proud. Congratulations Chuck!